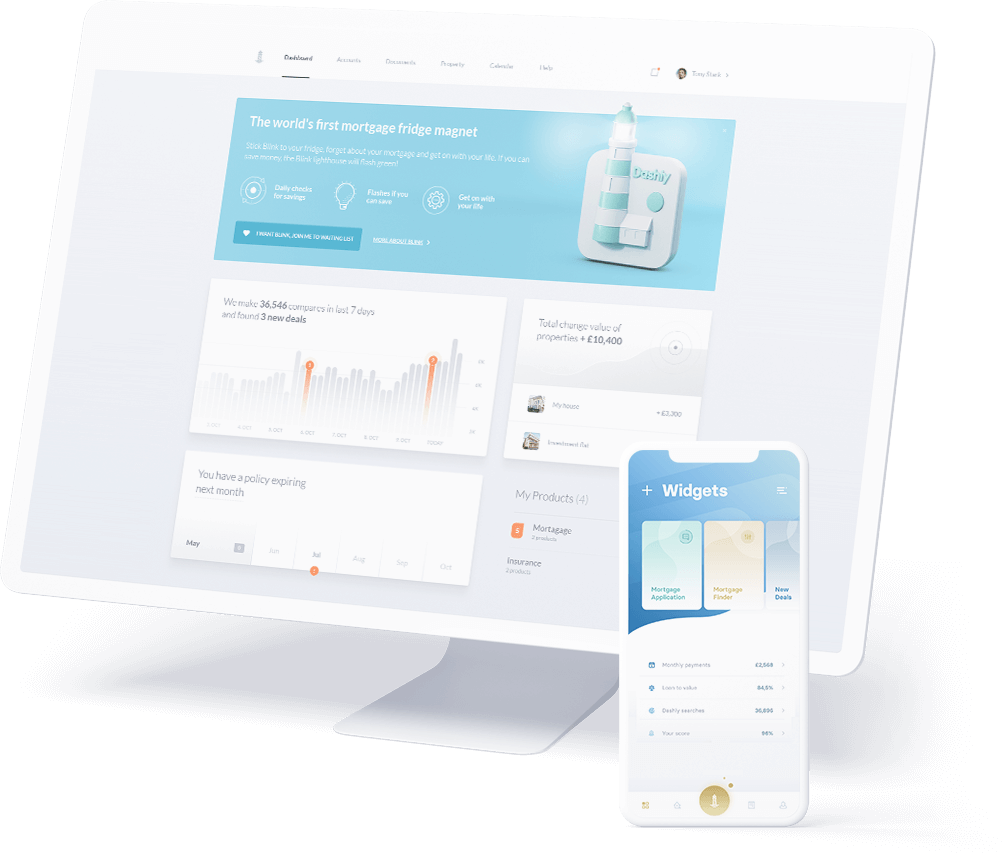 Take control of your mortgage
Get a better mortgage, never even look. See if you can save £1,000s* with free, 24/7 mortgage evaluation from EHF Mortgages, powered by Dashly.
24/7
Always on comparison
10k Deals
Whole of market

EXCLUSIVE PARTNERSHIP THAT BRINGS YOU:
24/7 evaluation and protection of your unique mortgage. Thanks to its algorithms, Dashly is able to spot the best and most appropriate deal available for you, and only you, wherever you are on your term. No catch. No fees. No effort.
24/7 WHOLE MARKET EVALUATION
SWITCH DURING A FIXED RATE PERIOD
SAVINGS IN THEIR £1,000S*
NEVER OVERSPEND ON YOUR INTEREST
Dashly evaluates and compares your individual circumstances against the entire market every single day to see if you can save money on your mortgage. Once Dashly spots a money-saving opportunity, it lets your adviser know, then they'll be in touch to bring you the good news and next steps!
THE VALUE OF YOUR HOME
YOUR OUTSTANDING MORTGAGE BALANCE
100 OTHER FACTORS
24/7 service in 4 simple steps
Protecting over £20BN of mortgages
Checking each deal daily